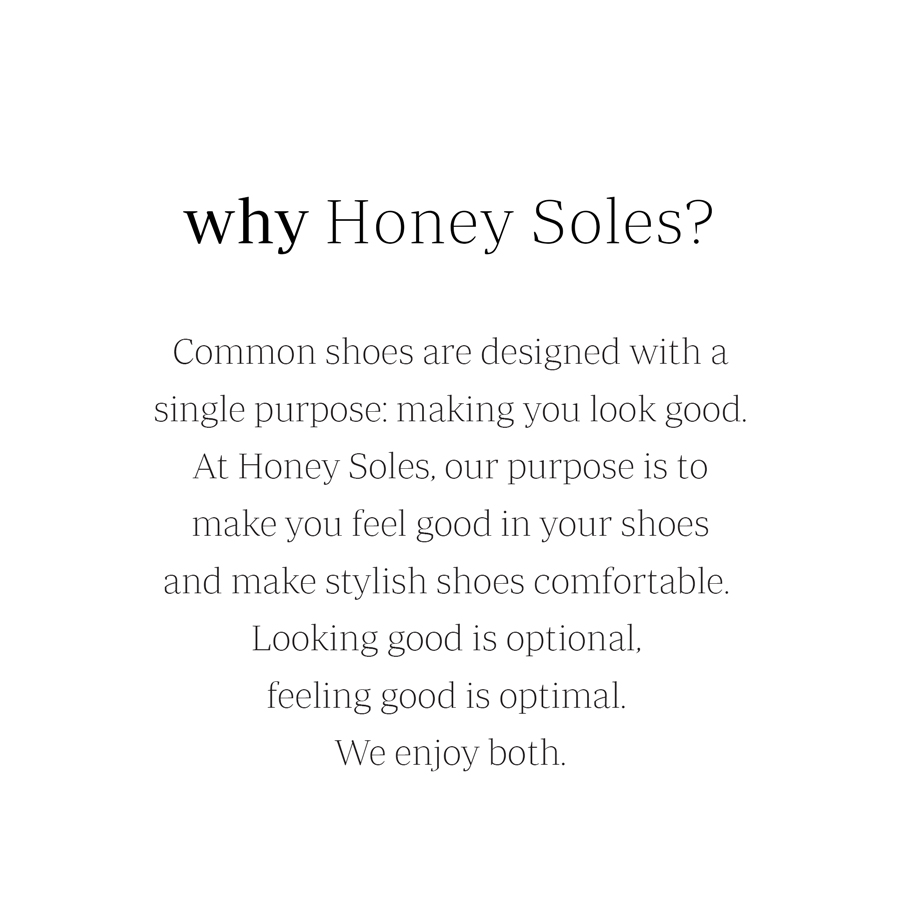 Common shoes are designed with a
single purpose: making you look good.
At Honey Soles, our purpose is to
make you feel good in your shoes
and make stylish shoes comfortable.
Looking good is optional,
feeling good is optimal.
We enjoy both.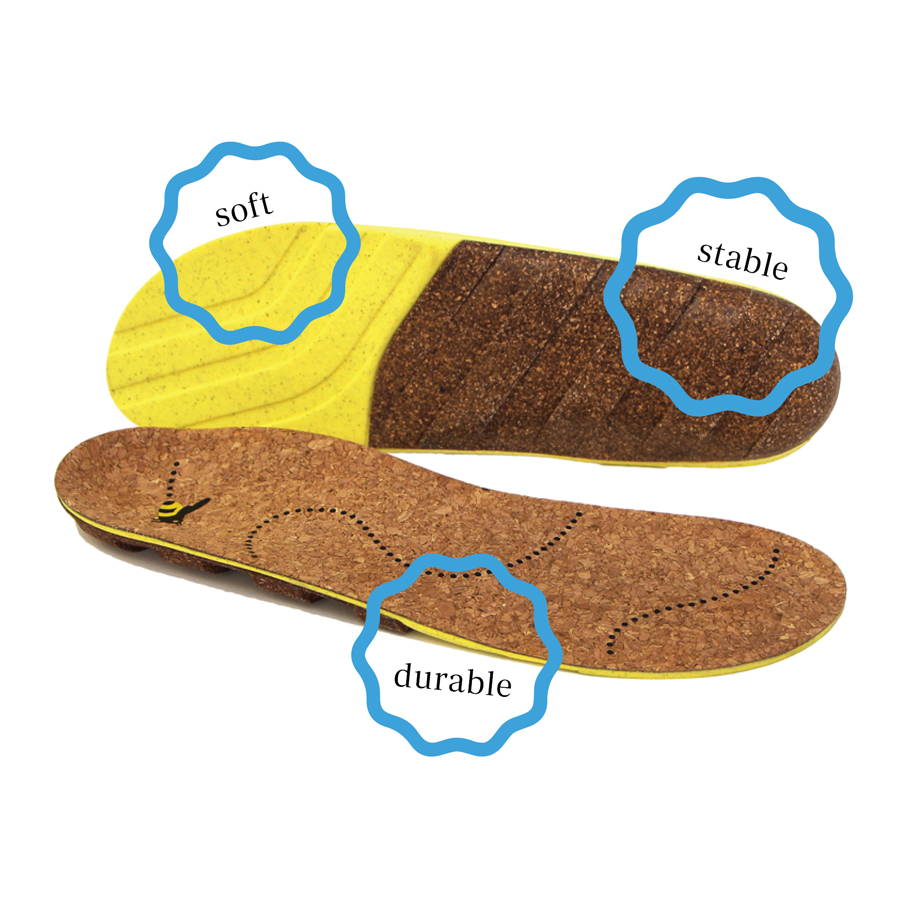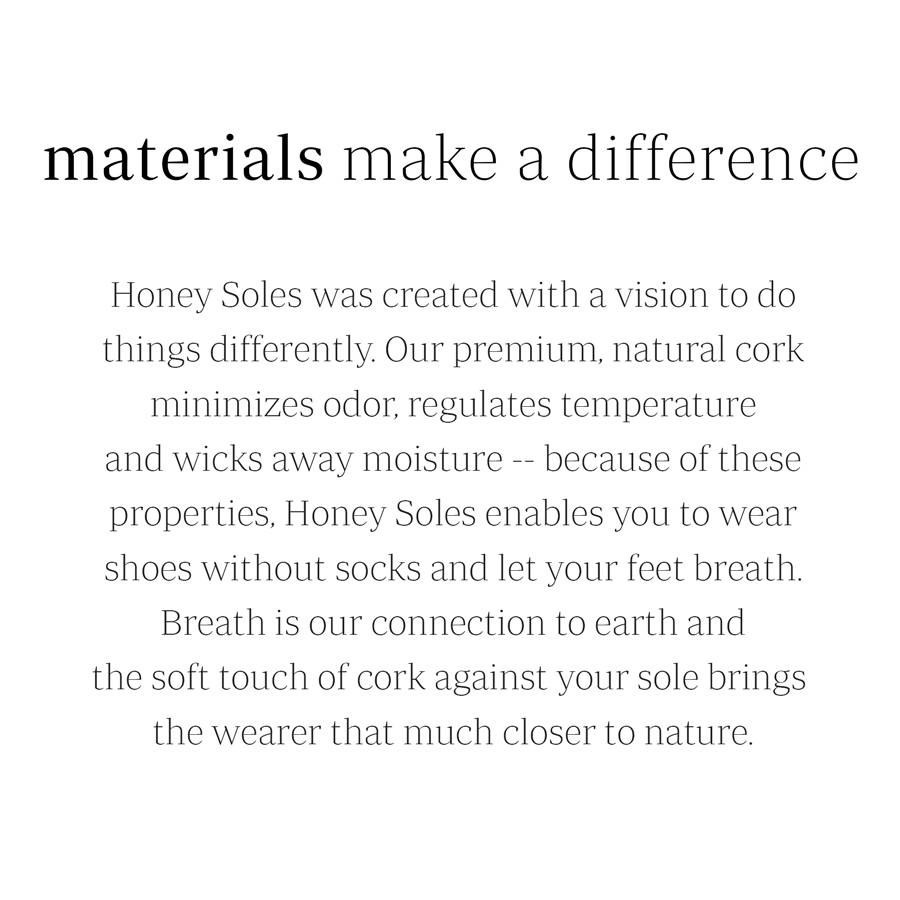 materials make a difference
Honey Soles was created with a vision to do
things differently. Our premium, natural cork
minimizes odor, regulates temperature and wicks
away moisture --because of these properties, Honey
Soles enables you to wear shoes without socks and
let your feet breath. Breath is our connection to
earth and the soft touch of cork against your sole
brings the wearer that much closer to nature.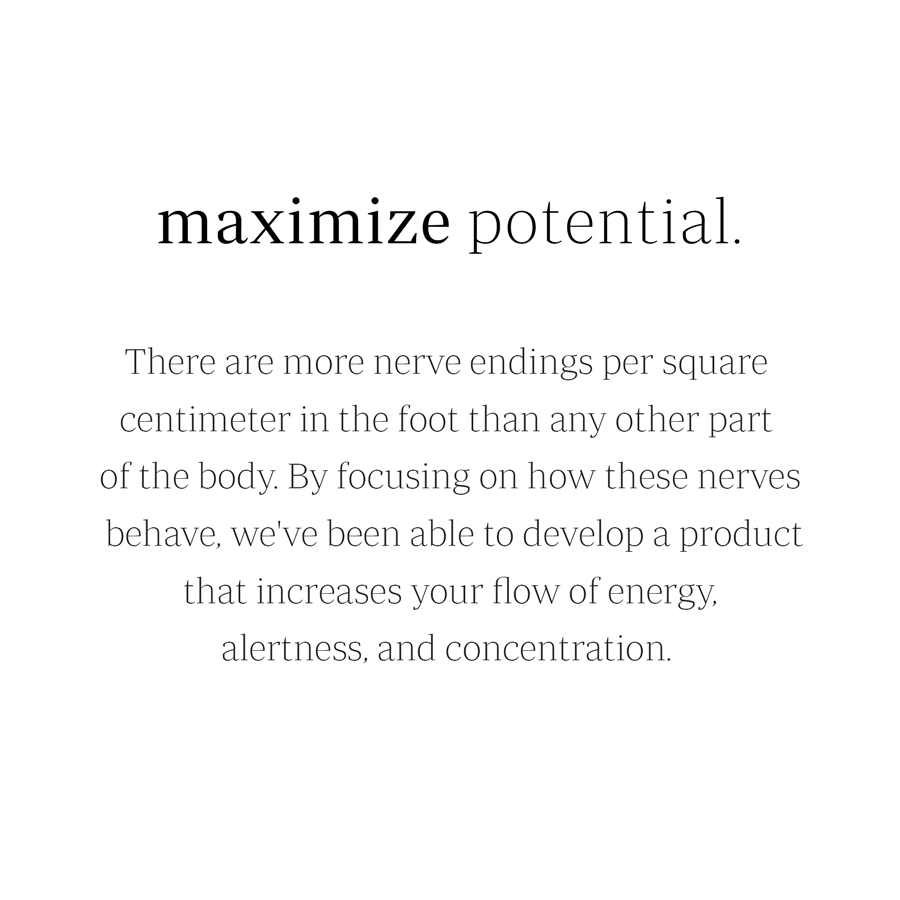 There are more nerve endings per
square centimeter in the foot than any other part
of the body. By focusing on how these nerves
behave, we've been able to develop a product
that increases your flow of energy,
alertness, and concentration.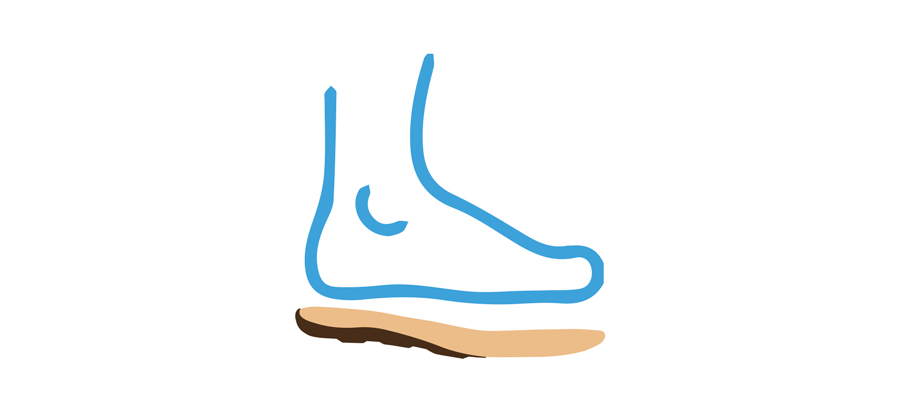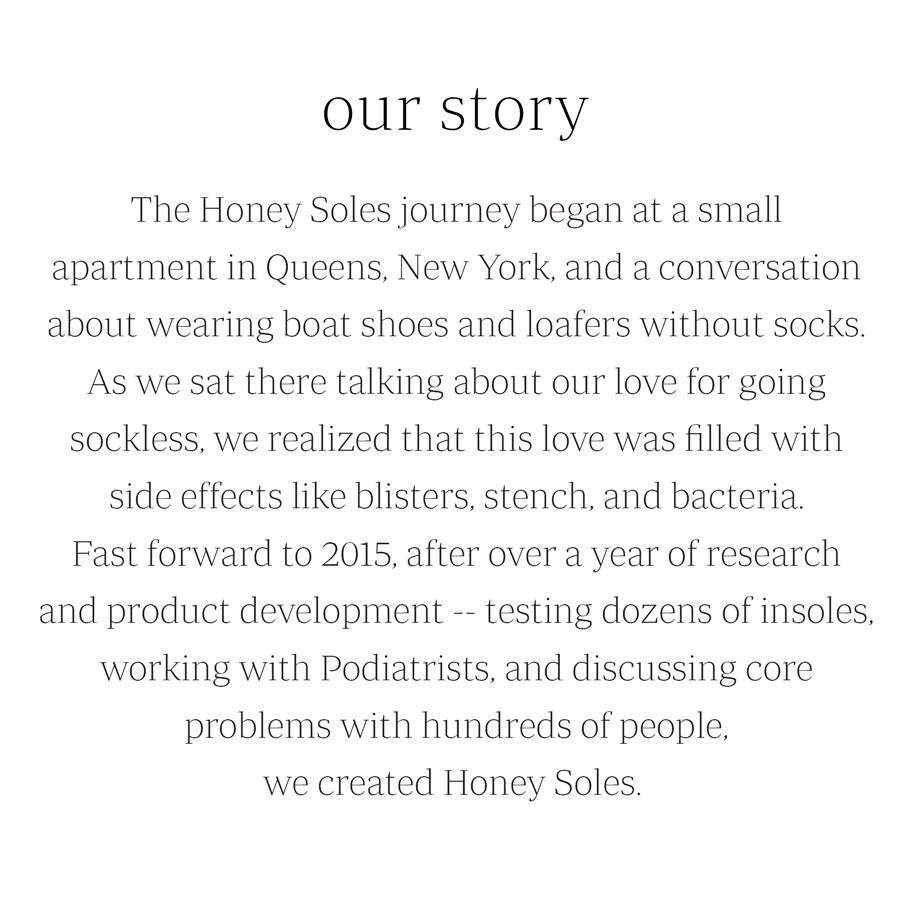 The Honey Soles journey began at a small apartment
in Queens, New York, and a conversation about
wearing boat shoes and loafers without socks.
As we sat there talking about our love for going
sockless, we realized that this love was filled with
side effects like blisters, stench, and bacteria.
Fast forward to 2015, after over a year of research
and product development -- testing dozens of insoles,
working with Podiatrists, and discussing core
problems with hundreds of people,
we created Honey Soles.