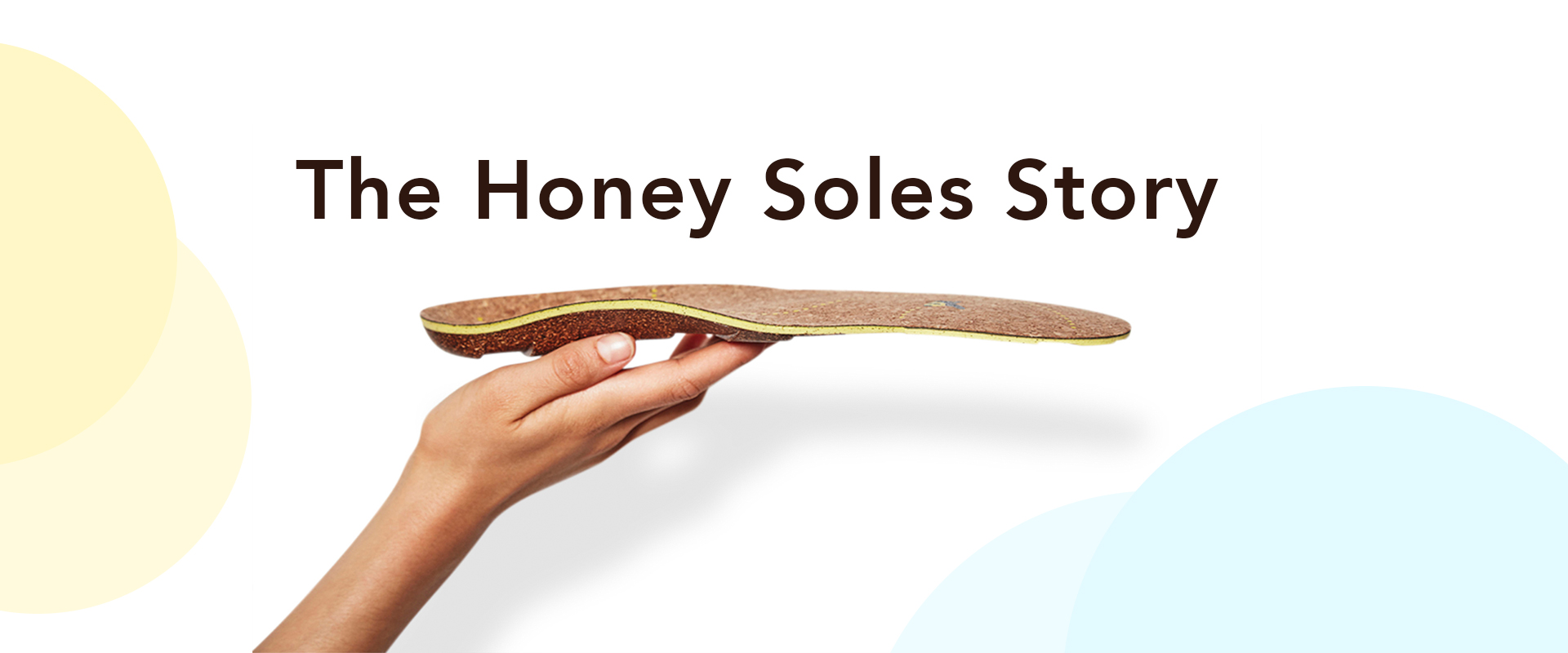 At Honey Soles our mission is to reinvent walking - transforming any pair of shoes in your closet to be fit for everyday activities and lifestyles. In 2014, our family and friends were openly frustrated with how few stylish shoes were actually comfortable, supportive, and good for your body. We learned that over 80% of common shoes are not supportive and can cause permanent damage to your feet, knees, back, and joints. We were shocked to learn how many people are suffering from foot pain and common problems like heel spurs and plantar fasciitis all because of improper footwear.
We asked a simple question, "How can we continue wearing the shoes we love?" After over a year of research and product development -- testing dozens of insoles, working with Podiatrists, and discussing core problems with hundreds of people, we created Honey Soles. What sets us apart is our proprietary insole design and our natural materials. Our insoles feature natural cork in conjunction with open-cell memory foam which keeps you cool and adds just the right bounce. The cork layer of our insoles make our product unique because cork is the ideal material against your bare skin. With antistatic, antimicrobial and water-resistant properties, we believe Honey Soles are the best way for you to wear your shoes without socks.
We hope that Honey Soles enables you to walk through life, embracing everyday challenges and experiences, being the best possible you -- you deserve it!